<!A HREF="index.html" name="Fiction Inferno home page" title="Fiction Inferno: The speculative fiction magazine that gets you hot"> home
about FI
resources
random debris
send fiction
contact
max


Fiction Inferno the Blog of Eternal Damnation for news, developments, and random brain twitches as they occur.

Burning Fiction
Blazing Fiction
Welcome to the End!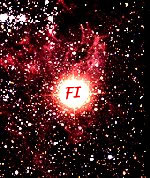 This site and all its contents are protected by copyright. Which means, of course, that no use of the contents of this site (whether text, graphics or conceptual ephemera) is permitted without express written authorization from Fiction Inferno and/or the specific owners of the work herein. Be reasonable. If you didn't create it, don't claim it. I mean really. There is a particularly nasty spot deep in the dampest corner of Dante's hell reserved for intellectual property thieves.
That said, VIVA FREE SPEECH!
© 2001, 2002, 2003 Max E. Keele. All rights reserved.
Fiction Inferno is a COOKIE FREE environment.